"A Voice in the Wind"
The Forest City Area Historical Society was proud to present "A Voice in the Wind" featuring Shadow Spirit Echo, Warrior River Wild, and Chief Standing Bear, with his Clan Mother, Silver Deer, from the Lenape Nation.

Shadow Spirit Echo is a member of the Northeastern Timberland Nation that is made of various tribes. Members represent the Shoshone, Black Foot, Mohawk, Cherokee and more Native American traditions. She is of the Shoshone and Blackfoot Tribes, and described the history of her family and customs from a Native American perspective. This was an interesting, educational, and most informative presentation.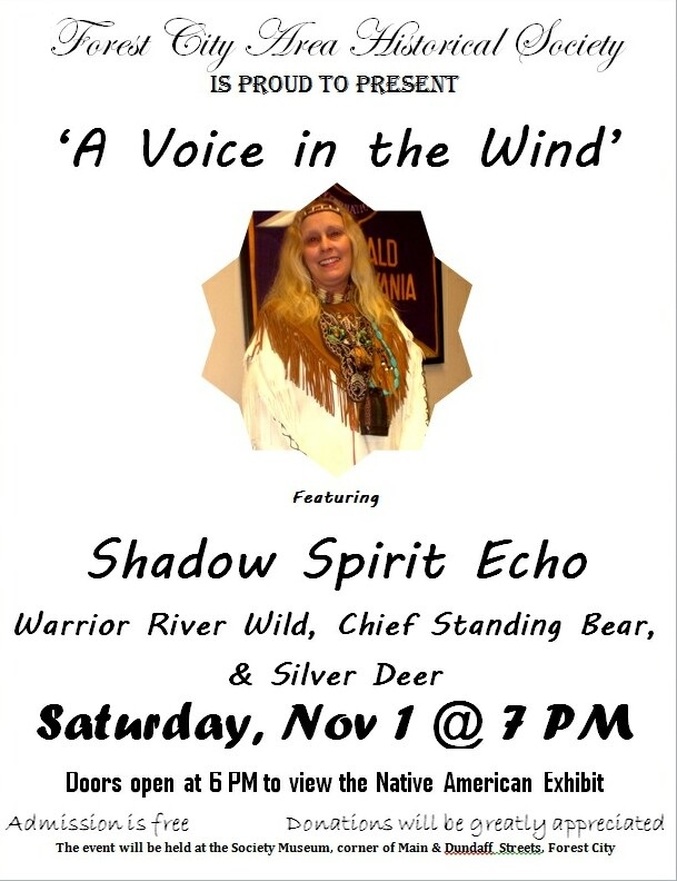 ---